Since our inception in 1961 as Sony's in-house design department, we have been delivering new value in a variety of forms, from design and concept development of high-quality products and services to brand communication, interactive design utilizing technology, business strategy visualization, organizational management for design-driven business, and more.
By releasing our long-established design capabilities to the world, we believe that we can help solve social problems and create cultural value in addition to generating new business opportunities.
Empower your creativity for your business
We are a company that started to utilize the power cultivated in Sony's in-house design to the outside. We don't think of design as just a mere design. we think that design is the power to think of the core of manufacturing and build the overall structure. That power should be applicable not only to product development, but also to human resources, organizations, and management. we believe It can also be used to help solve social problems and create new cultural values. What are the challenges, what is the potential, can the possibilities be expanded? Let's think together and arrive at the best optimal solution. we would like to work together to change the world as we know it today.
NEWS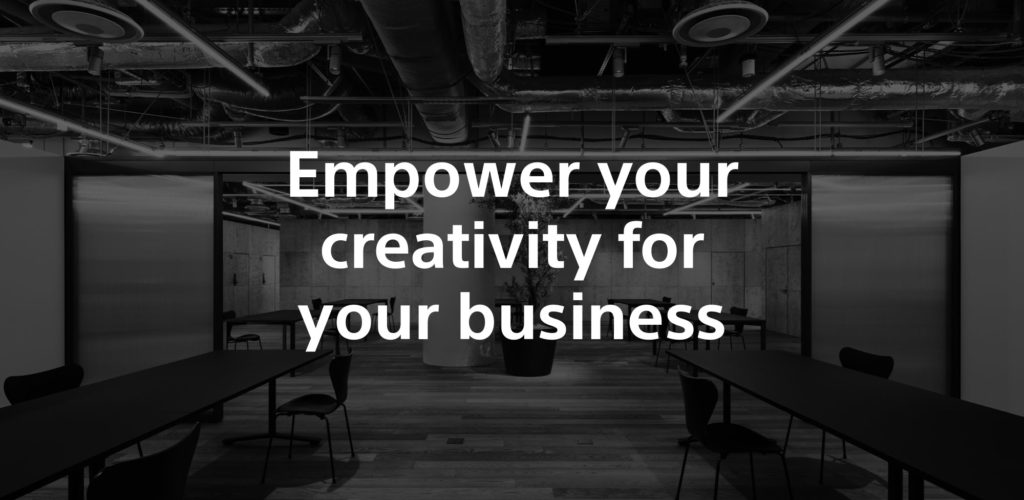 Reprinted (from Sony Corporation press…
FILL IN THE GAPS.
DRIVE FORWARD.
for

Strategy

Companies need to have a medium to long-term perspective in order to achieve continuous growth. We work closely with management teams while performing ongoing design consultations to effectively and efficiently leverage design from the long-term perspective of branding.
for

Society

In this age of unpredictability, there is even greater value in the intuitive experience of products and services. The communication surrounding these intuitive experiences is very important in building a brand. We provide designs that deliver high quality experiences subsequently boosting brand value.
for

Future

The role of design is to embody a company's strategy and values. We offer learning programs in design, strategic implementation, and the expertise we have built-in managing the in-house design organization supporting the various enterprises of the Sony Group since our establishment.
Let's start with the dialogue